When it comes to planning a winter getaway on the slopes, there's one essential factor that can make or break your ski vacation: snow conditions. We know that many of you wonder where the snow sure resorts are, so we have put together out top picks!
At 2100m Tignes is one of the highest resorts in The Alps. Slopes that stretch up to over 3500 and with an average piste height of 2700m mean simply Tignes has some of the best snow conditions in The Alps. Tignes' commitment to maintaining top-notch slopes and its strategic alpine location make its a snow-sure resort for winter enthusiasts of all levels. 
A resort height of 2000m and a top piste height of 3500m means Cervinia has brilliant snow throughout its very long season. Cervinia's location is in the north west region of the Italian Alps and benefits from weather patterns that often bring snowfall. A highlight of Cervinia is its presence of the Plateau Rosa glacier.
Val d'Isere shares its huge area of slopes with Tignes and shares the same snow condition advantages. High altitude, North facing slopes and fantastic pistes preparation mean perfect snow conditions. This resort also boasts a long season that can last up until May so there is plenty of time for you to test out some of their 300km of slopes.
Val Thorens is Europes highest ski resort at 2300m and with slopes that reach up to over 2800m you can be assured of great snow conditions. The combination of high altitude, reliable natural snowfall and resort maintenance results in impressively long ski seasons. This extended season, couples with a wide variety of slopes and terrain, solidifies Val Thorens as a premier destination for winter sports enthusiasts seeking both reliability and variety in their alpine adventures.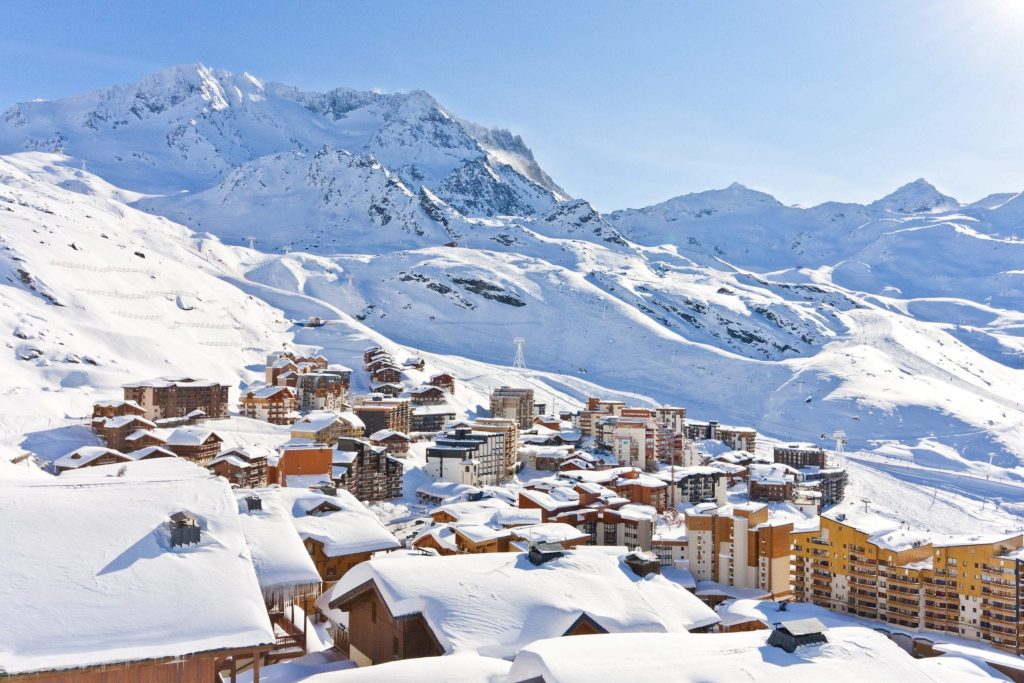 Flaine is located at the extreme Western tip of The Alps so when winter storms are coming in from the Atlantic Flaine's slopes get the full force. Flaine has one of the best historical snow records of any resort in The Alps and therefore well deserves its place on our snow sure resorts list.
Find the snow with hanski
At Hanski we have been creating tailor made ski and snowboarding holidays for over 20 years. You can trust that we will consider all aspects of your holiday to suit you.