Are you looking to organise a wonderful golf break for you and your group of friends, golf club or society but don't know where to start? Are you fed up with faceless, computer generated, impersonal service? Why not get in touch and let us listen to your specific golf holiday requirements and then create your perfect holiday? We can organise flights, transfers, accommodation, tee times and buggy hire at incredible resorts across Europe so all you need to do is pack your bags!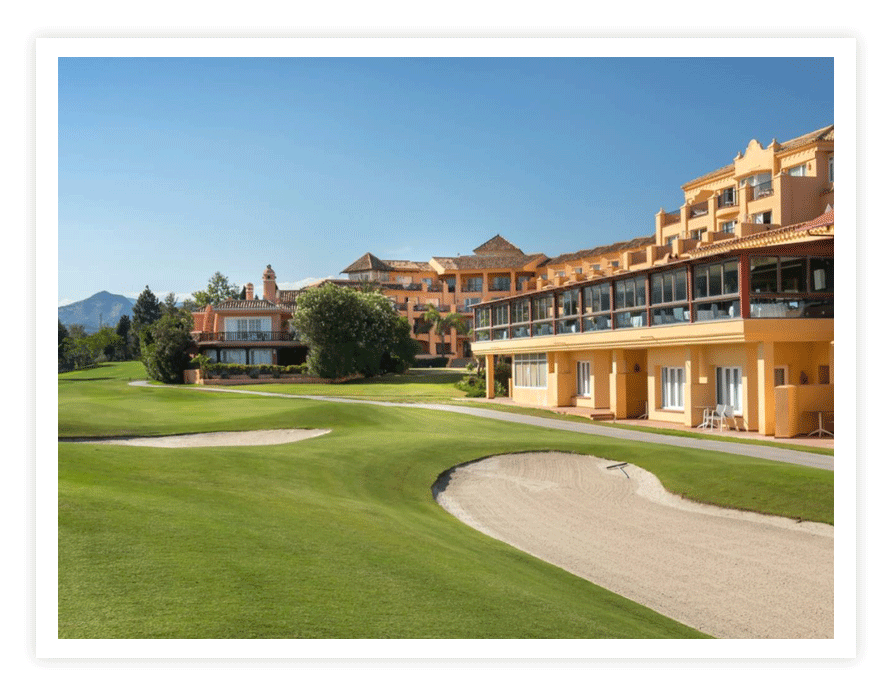 Let us take you to the world's best golf holiday resorts so you can discover you own paradise! 
At Hanski we understand that organising your first golf holiday can be difficult because there are so many decisions to be made. Let us guide you calmly through this process. We will create a tailor-made golf holiday that perfectly matches your needs, whether you're a pro or you're looking for your first lessons.
With Hanski holidays we take care of every aspect from airport transfers to accommodation, green fees, tee times, equipment hire, in resort transport and lessons so you can just play! After you've finished a round of golf you can relax and unwind in a beautiful resort with private beach and spa, or head in to town with our recommendations of the best bars and restaurants around.
CASE STUDY: Friends GROUP GOLF HOLIDAY
THE BRIEF:
A group of 16 friends from a golf club looking for a lively golf holiday in Spain
Date: Late-September
Number of nights: 3
Accommodation: A high quality and contemporary hotel with access to spa facilities.
Resort: Multiple, high quality golf courses for a mixed ability group, with a lively nightlife 
Per person budget: Approximately £500
THE HOLIDAY:
Resort: La Manga Club Resort
The perfect resort for a high quality golfing weekend in the sun. With three 18-hole championship courses, it offers a challenge to all standards of golfer. There are a variety of shops, bars and restaurants, in addition to a world class spa, fitness complex and a lively social scene.
Accommodation: Hotel Principe Felipe*****
An elegant 5 star hotel with comfortable bedrooms with wonderful views. Perfectly located next to the golf courses so you can walk straight from the hotel onto the first tee.
Airport Transfers
The 16 friends were arriving from a range of UK airports. Hanski organised an efficient and private airport transfer service so all delegates were met at the airport by a driver.
At the Resort
We advised the group on the courses and secured tee off times so the group could play in "4 balls" one after the other to coordinate their arrival to the 19th green bar at the end. The friends requested a Ryder Cup style team competition. As a result we organised a 2 day event. We then introduced "fun" challenges with trophies awarded at the end!